The Alaska Chamber Executive Committee acts on behalf of the Board as outlined in the bylaws and is responsible for the annual evaluation of the President and CEO. This committee meets quarterly to discuss current issues and set direction for the organization in the areas of operations, policy, strategic planning, membership, communication, events, financials, partnerships and sponsorships.
Allen Hippler
Chairman
Vice President, Northrim Bank
Mike Satre
Vice Chairman
Hecla Greens Creek Mining Company
Sinclair Wilt
Treasurer/Secretary
Vice President, Westward Seafoods, Inc.
Cory Baggen
Past Chairman
Vice President, Samson Tug & Barge
Portia C. Babcock
Director, Community Investment
& Public Affairs
ConocoPhillips Alaska, Inc.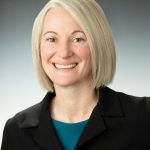 Karen Matthias
Principal Owner
Matthias Consulting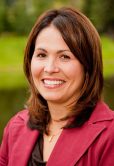 Kim Reitmeier
Executive Director
ANCSA Regional Association
John Sims
ENSTAR Natural Gas Company
Casey Sullivan
 Government and Public Affairs
 Marathon Petroleum Corporation