The Alaska Chamber has created a toolkit to help businesses and other qualifying individuals prepare to file for relief loans under the Coronavirus Aid, Relief, and Economic Security (CARES) Act and/or a loan through the Small Business Administration disaster loan program. Our website is updated daily with the most current and reliable information for you and your business as you begin to take the necessary steps towards accessing funds to keep employees on the payroll and your doors open during this unprecedented time. We also have the results from our COVID-19 Alaska Economic Impact Survey posted below. For more resources and information to help you navigate this challenging time, please visit Governor Dunleavy's website.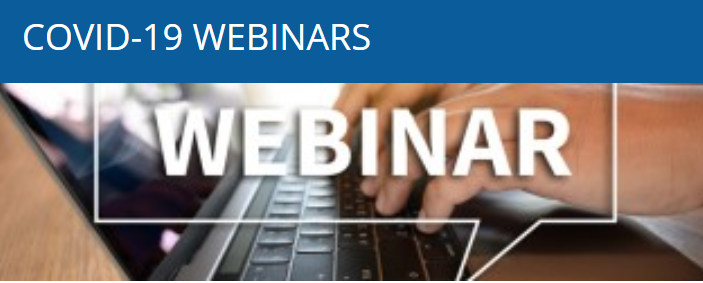 Phase 4 COVID Relief: What You Need to Know 
w/ Neil Bradley, Executive Vice President and Chief Policy Officer, U.S. Chamber of Commerce
Tuesday, August 4, 1:00 pm
Upcoming Changes to the AK CARES Grant Program
w/ representatives from the State
Friday, June 19, 2:00 pm
Updated PPP Loan Forgiveness Application
Chris Eyler, Executive Director of Congressional and Public Affairs at the U.S. Chamber of Commerce
Thursday, June 18, 2:00 pm
Alaska Hospital Leader Update: Keeping Patients Safe as Regular Operations Resume
w/ Preston Simmons, Chief Executive Officer of Providence Health & Services Alaska
Chuck Bill, Chief Executive Officer of Bartlett Regional Hospital
Roald Helgesen, Chief Executive Officer and Administrator of Alaska Native Tribal Health Consortium
Shelley Ebenal, Executive Director of Fairbanks Memorial Hospital
Wednesday, May 20, 2:00 pm
Reopening Woes: When Reopening Your Business Brings More Questions Than Answers
w/ RISQ Consulting and Birch Horton Bittner & Cherot
Monday, May 18, 2:00 pm
CARES Act
w/ Senator Murkowski, Senator Sullivan and Congressman Young
Friday, April 3, 9:00 am
Stimulus Package Explained
w/ Neil Bradley, Executive Vice President and Chief Policy Officer, U.S. Chamber of Commerce
Friday, March 27, 9:00 am
Small Business Administration Loan Program 
w/ Nancy Porzio, Alaska District Director, SBA
Thursday, March 26, 12:00pm
The information provided on this website does not, and is not intended to, constitute legal or medical advice; all information, content, and materials on this site are for general informational purposes only.