Empowering youth to harness the power of their voices and be involved citizens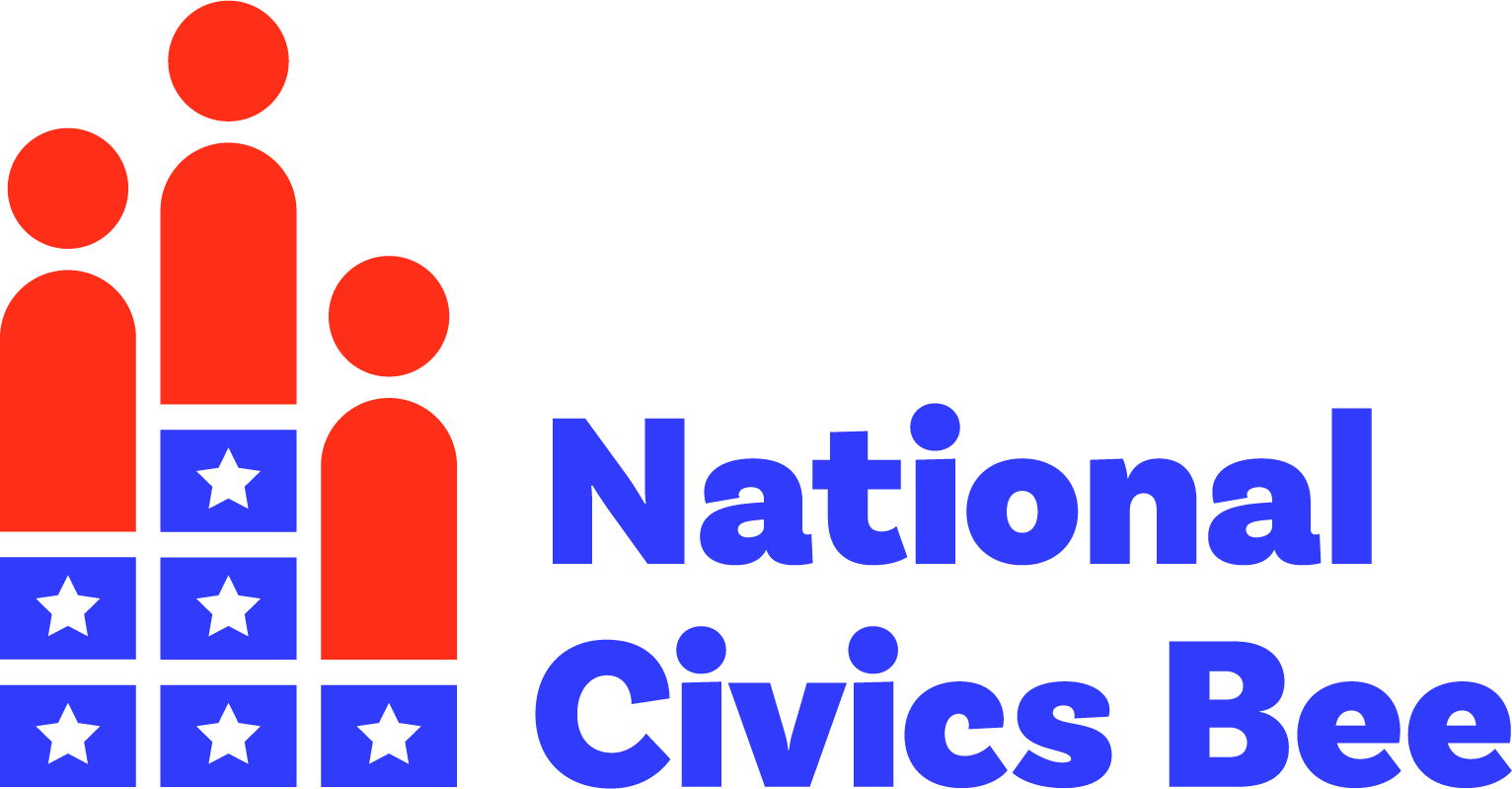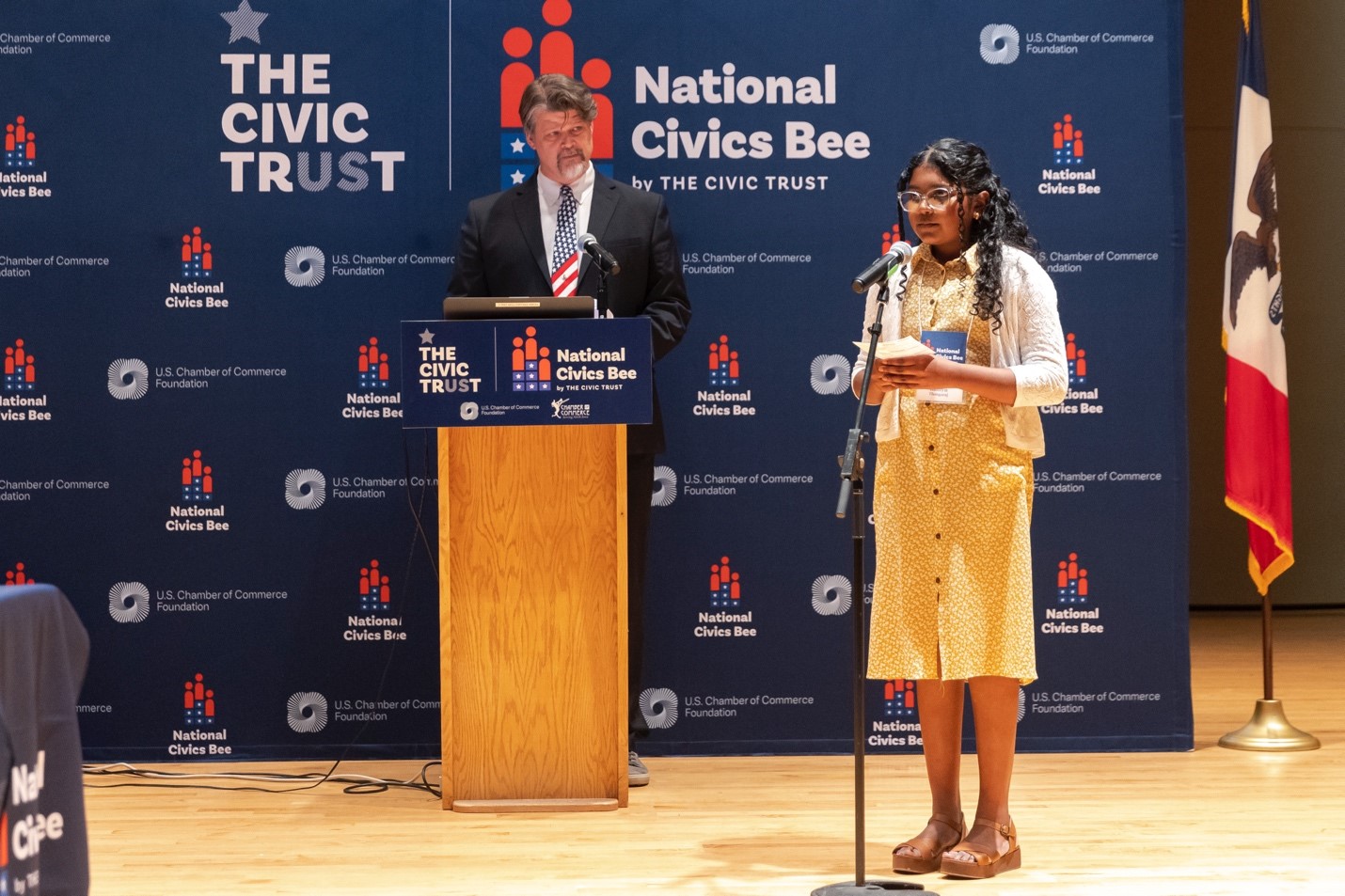 ABOUT THE BEE
The Alaska Chamber is partnering with the U.S. Chamber of Commerce Foundation to host a first-of-its-kind civics competition that encourages young Americans to engage in civics and contribute to their communities. Participating 6th, 7th and 8th graders will flex their civics knowledge for a chance to win recognition and cash prizes. The winner of the National Civics Bee Alaska State Finals will be invited to Washington, DC to compete in the inaugural National Civics Bee national championship in Fall 2024.
WHO IS ELIGIBLE
Any 6th, 7th, or 8th grade student residing in Alaska attending any public, private or home school institution is eligible for participation.
HOW TO ENTER
Any 6th, 7th, or 8th grade student residing in Alaska with an idea about using civics to improve their community may review the rules and submit an essay application on this page: https://my.reviewr.com/NationalCivicsBee/site//AK/Alaska_State_Chamber_of_Commerce
The application opens November 13, 2023, and closes on January 8, 2024. The top 20 applicants will be invited to compete at a live civics quiz event tentatively scheduled for the Spring 2024.
ADDITIONAL INFO
STATE FINALS
More information coming soon, tentatively scheduled for Spring 2024.
PRIZES 
Earn recognition and cash prizes! Finalists participating in the state competition will be eligible for recognition and cash prizes. More information will be provided once available.
GET INVOLVED 
With your support, we can empower even more of Alaska's students to be informed, passionate citizens who are invested in strengthening their communities. Explore volunteer or sponsorship opportunities and help us engage and educate Alaska youth.
SPONSORSHIP OPPORTUNITIES 
Are you interested in showcasing your company's commitment to developing​ active and engaged citizens? For information about available corporate sponsorships, please contact info@alaskachamber.com.
CONTACT US 
If you have any questions or need additional information, please contact info@alaskachamber.com.
THE IMPORTANCE OF CIVICS
A healthy democracy relies upon well informed citizens
We are hosting the Civics Bee because we recognize that a healthy democracy relies on citizens who are well informed about their history, government and public issues and who are motivated to engage constructively in shaping the vibrancy of public life in their communities, their states and their nation. We believe that informed and active citizens make for a strong country, a strong economy, and a strong workforce, and that our continued prosperity depends on the strength of all three. Through the Bee, we are promoting greater civic knowledge in Alaska and celebrating our civic pride.
The business community that the Alaska Chamber represents understands it has an enormous stake — as well as a unique and potentially effective role to play — in strengthening American civic life.