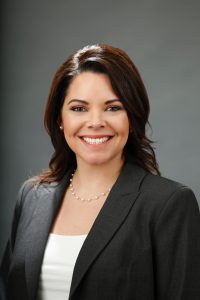 Kati Capozzi
President & CEO
Kati Capozzi has served as the President and CEO of the Alaska Chamber since April 2019. Prior to her appointment at the Chamber, Capozzi served as the campaign manager for Stand for Alaska, Vote No on 1, the group that soundly defeated Ballot Measure 1 in 2018, winning over 62% of the statewide vote. Before leading the Stand for Alaska effort, Capozzi worked for five years as a communications and projects manager at the Resource Development Council. Her passion for advocacy work and promoting a healthy business environment in Alaska began in 2011 at the same organization she now leads, originally serving the Alaska Chamber as communications and events director.
Capozzi moved to Alaska in 1996 and currently lives and plays in Eagle River with her husband Daniel and their adopted dog Missy.
Pete Nolan
Member Services Director
Pete Nolan has served as the Member Services Director at the Alaska Chamber since December 2014. Prior to joining the Chamber Pete has worked in the field of advertising and spent five years as a business development officer with Stewart Title Company. Pete is also a retired Anchorage Police Officer who had been injured in the line of duty. Pete's experiences through the years have given him a personal view of business and sales. This has made him uniquely qualified to work with membership for Alaska's largest statewide business organization. The role of Member Services Director is to invite and welcome new members to the Alaska Chamber while meeting the needs and concerns of the current members. This is a role that Pete has embraced and excelled at through his tenure at the Alaska Chamber.
Pete grew up in Anchorage and graduated from East Anchorage High School. He has been married to Katie for 40 years and looks forward to 40 more. Alaska will be his forever home.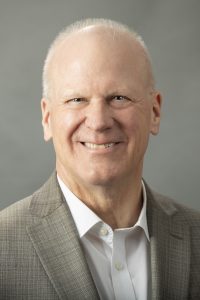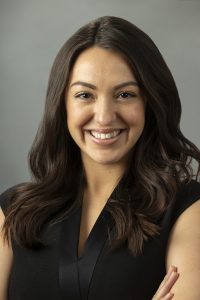 Melissa Solie
Communications & Operations Manager
Prior to joining the Chamber, Melissa served on the U.S. Senate Energy and Natural Resources Committee under Chairman Murkowski. In this role, Melissa worked as the Executive Assistant for almost five years. She particularly enjoyed coordinating CODELS and collecting and analyzing information during the legislative policy-making process. Notably, in 2018 she assisted with the achievement of conducting the Senate's first field hearing at an international auto show which focused on the current state of integrating energy and natural resources into the automotive landscape through reducing the carbon footprint of vehicles and increasing the efficiency through growing technologies.
These days, she splits her time between developing and implementing external communication and overseeing the internal operations of the Chamber as well as providing subject matter expertise on relevant legislative activities as it pertains to the Chamber's priorities.
Melissa is a mom to a little teething adventurer and if you challenge her and her husband to The Office trivia, they will likely win. You may often find her swooning over antique cars and cheering on (most of the) Washington DC sports teams. Except when it comes to football. Go 49ers go!
Annie Graff
Office and Event Coordinator
Annie comes to us with an extensive background in event planning, non-profits and executive administration experience.
She began her career in the early 90's as the Sponsor and Logistics Coordinator for the original Anchorage Aces Hockey Team, since she has ran a successful home business, been heavily involved in volunteering at her daughters schools, The American Cancer Society and The American Diabetes Association. Most recently, she was the Operations/Event Manager at Pacific Northern Academy where she enjoyed 9 years handling large fundraisers; taking it from conception to final event. Her experience includes procuring and managing sponsorships, logistics, vendor and volunteer supervision, set-up and décor. Annie also was responsible for daily operations, group travel logistics, and specials projects.
Annie is a long-time Alaskan, graduated from Dimond High School and is a mother of two daughters. She enjoys spending her free time with friends and family - camping almost every weekend in the summer and traveling to the sunshine in the winters. She was raised with the mindset that there is no better place to raise a family and own a business than Alaska.