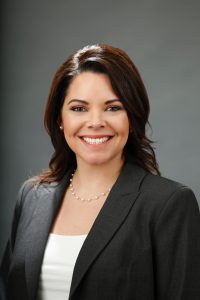 Kati Capozzi
President & CEO
Kati Capozzi has served as the President and CEO of the Alaska Chamber since April 2019. Prior to her appointment at the Chamber, Capozzi served as the campaign manager for Stand for Alaska, Vote No on 1, the group that soundly defeated Ballot Measure 1 in 2018, winning over 62% of the statewide vote. Before leading the Stand for Alaska effort, Capozzi worked for five years as a communications and projects manager at the Resource Development Council. Her passion for advocacy work and promoting a healthy business environment in Alaska began in 2011 at the same organization she now leads, originally serving the Alaska Chamber as communications and events director.
Capozzi moved to Alaska in 1996 and currently lives and plays in Eagle River with her husband Daniel and their adopted dog Missy.
Tiffany Albert
Director of Communications
Tiffany Albert has served as the Director of Communications since December 2020. Prior to joining the Chamber, Tiffany was the Digital Marketing Manager for Klondike Promotions and the Chevron Denali Express Network in Anchorage. Tiffany comes from a unique background working in industries ranging from telecom and broadband consulting, non-profit PR to retail management and marketing. She is passionate about the communications profession and enjoys finding the best way to communicate with people. Tiffany is excited to work the Chamber team and dive headfirst into serving Alaska's business community.
Tiffany moved to Alaska from Colorado in 2018 and happily resides in Eagle River with her husband, son and Doberman. She is a proud graduate of Colorado State University and lifelong Broncos fan. She still gets very excited about all Alaskan wildlife and waits with anticipation for the bears and moose to walk down her neighborhood street.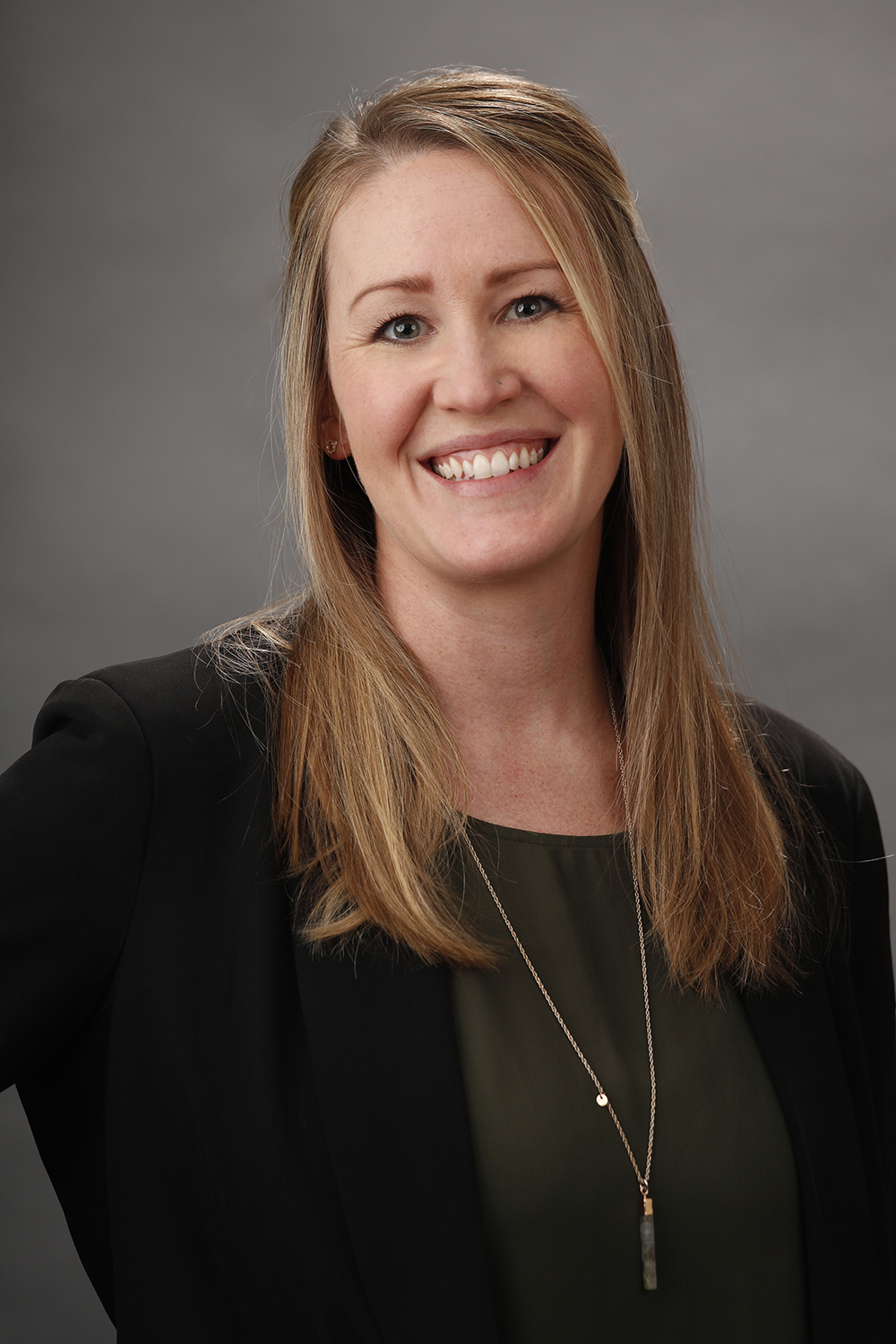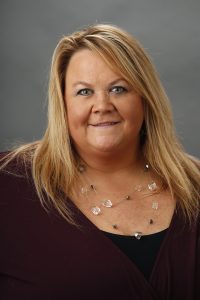 Annie Graff
Office and Event Coordinator
Annie comes to us with an extensive background in event planning, non-profits and executive administration experience.
She began her career in the early 90's as the Sponsor and Logistics Coordinator for the original Anchorage Aces Hockey Team, since she has ran a successful home business, been heavily involved in volunteering at her daughters schools, The American Cancer Society and The American Diabetes Association. Most recently, she was the Operations/Event Manager at Pacific Northern Academy where she enjoyed 9 years handling large fundraisers; taking it from conception to final event. Her experience includes procuring and managing sponsorships, logistics, vendor and volunteer supervision, set-up and décor. Annie also was responsible for daily operations, group travel logistics, and specials projects.
Annie is a long-time Alaskan, graduated from Dimond High School and is a mother of two daughters. She enjoys spending her free time with friends and family - camping almost every weekend in the summer and traveling to the sunshine in the winters. She was raised with the mindset that there is no better place to raise a family and own a business than Alaska.